In a region with some of the highest rates of disease in the world, the Africa Women Health Champions initiative will provide women with the opportunity to serve to improve the health and well-being of people in Africa.
UNV will recruit around 100 national and international UN Volunteers from around the world, with a special focus on the recruitment of female professionals, nationals from the African continent, who have at least two years of professional experience related to public health, epidemiology, health research, health emergency management, data management, statistics or other health related fields, as well as information management, innovation, communications or external relations.
About United Nations
The English language component of the Indigenous Fellowship Programme (IFP) was established in 1997. It takes place at the Office of the United Nations High Commissioner for Human Rights (OHCHR) in Geneva, Switzerland and lasts for 4 weeks, usually coinciding with the annual meeting of the Expert Mechanism on the Rights of Indigenous Peoples (EMRIP).
The objective of this training programme is to enhance the knowledge of indigenous peoples on existing international human rights instruments and mechanisms, so they can use them to more effectively advocate for the rights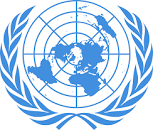 WHO UN Volunteers Africa Health Champions
Aim and Benefits of WHO UN Volunteers Africa Health Champions
monthly living allowance to cover housing, basic needs and utilities; settling-in-grant; life, health and permanent disability insurance; return airfares.
More details will be included in the specific descriptions of assignments and may vary depending on the volunteer category (national or international UN Volunteer; Specialist or Youth assignment). Check your entitlements here: https://www.unv.org/become-volunteer
Requirements for WHO UN Volunteers Africa Health Champions Qualification
Candidates need to have at least two years of professional experience and be at least 22 years old for national UN Volunteer assignments, and at least 25 years old for international UN Volunteer assignments.
This joint initiative targets nationals of the African continent and female professionals are particularly encouraged to apply.
Application Deadline
April 25, 2022
How to Apply
Interested and qualified? Go to United Nations on www.unv.org to apply
For more details, click here.