St Mary's University are excited to offer a full tuition fee waiver for a student beginning the MA in Social Justice and Public Service course in September for 2022 – 2023 academic session. Applications are invited from interested candidates worldwide.
St Mary's MA in Social Justice and Public Service integrates practical experience with theoretical and applied understanding of social justice to create a multi-disciplinary course ideal for anyone with career aspirations in the NGO, voluntary and charity sectors.
Table of Content
About St Mary's University
We are a strong and welcoming community of students and staff and are committed to the highest standards in teaching across the wide range of undergraduate and postgraduate courses we offer. In addition, we have a vibrant research culture and environment.
To advance education, in such manner as befits a Catholic foundation, by:
the provision, development and conduct of a Catholic institution of higher education; and
the provision of training and continuing professional development for teachers in both religious and secular schools, with special provision for those intending to teach… read more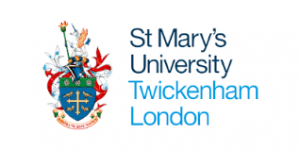 St Mary's University Postgraduate Scholarship
Requirements for St Mary's University Postgraduate Scholarship Qualification
To be eligible for this scholarship, you are expected to meet the following conditions:
Applicants must be domestic or international students
Applicants must hold a conditional or unconditional offer for the course
Applicants must have a Bachelors degree certificate or equivalent in the relevant field
Applicants must be ready to enrol in a full-time degree program.
Interview date, Process and Venue for St Mary's University Postgraduate Scholarship
Applications will be judged on past academic performance, as evidenced by qualifications submitted during the St Mary's application process, and the personal statement submitted with the application. This statement is on the topic of
'How I have contributed to promoting social justice in my life so far' or
'How I would like to contribute to promoting social justice when I have finished this programme'
Application Deadline
June 7, 2022
How to Apply
Interested and qualified? Go to St Mary's University on www.stmarys.ac.uk to apply
Please complete the online application form to apply for this scholarship. The priority application deadline is 7th June 2022. Applications will be considered on a rolling basis after that date if the scholarship has not yet been awarded. Applicants are advised to apply by the priority deadline if at all possible.
For more details, click here